CERTEGLOBAL is a premier organization based in London, recognized for its unwavering commitment to excellence. With a strong presence in three key business areas—management consulting, training, and specialized digital solutions—we have established ourselves as leaders in our respective fields.
Our management consulting division brings together a team of seasoned professionals who possess a deep understanding of diverse industries. Drawing on their extensive expertise, they offer strategic guidance and innovative solutions to address complex business challenges. We believe in a personalized approach, tailoring our services to meet the unique needs and goals of each client.
In the realm of training, CERTEGLOBAL stands out for its comprehensive programs designed to enhance professional skills and knowledge. We collaborate with industry experts and trainers to deliver cutting-edge workshops and courses across various disciplines. Whether you are seeking to upskill your workforce or develop your own expertise, our training initiatives are designed to empower individuals and organizations alike.
Additionally, our digital solutions division boasts a team of highly qualified specialists. With a focus on innovation and efficiency, we offer a wide range of digital solutions tailored to the specific requirements of our clients. From concept design to project implementation, we are dedicated to delivering exceptional results while adhering to the highest industry standards.
At CERTEGLOBAL, our reach extends far beyond London. Through our extensive network of representative offices and partnerships worldwide, we have cultivated valuable relationships with organizations and professionals across the globe. This global presence enables us to execute initiatives and projects seamlessly, leveraging local expertise and resources to drive success.
As we embark on new ventures and explore emerging markets, we remain committed to our core values of integrity, professionalism, and client satisfaction. With CERTEGLOBAL, you can trust that you are partnering with a dynamic organization that combines expertise, innovation, and a global perspective to deliver exceptional outcomes.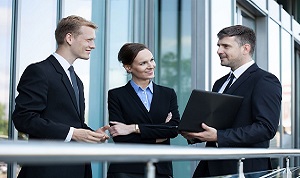 The world's leading organization in fostering growth and development for businesses and organizations worldwide.
Empowering success through exceptional solutions, driving growth and transformation.
The following values guide our commitment to clients' business success:
Expertise. We bring together the right expertise to deliver most innovative, cost-effective and sustainable solutions.
Innovation. We value the creative thinking for solving and attacking difficult challenges.
Achievement. We value performance driven culture as a key aspect of achievement and organisational success.
Quality of results. We focus on clients' needs and we always execute exceeding expectations.
Integrity. We act fairly and openly, and we hold ourselves to a high level of ethical standards.
Clients
More than 300 organisations from around the world.
Work team
More than 100 specialists from around the world.
Our Office Locations
167-169 Great Portland Street, 5th Floor, London, UK, W1W 5PF