5th Online Symposium of Business Excellence,
Exip 2020
Towards Achieving Excellence in Services
The 5th EXIP 2020 online symposium provides a forum for executives, specialists, policy-makers and consultants to dialogue about opportunities in organisational excellence programmes and possible solutions for the issues they face. The primary goal is to promote knowledge sharing by exchanging ideas and views, building networks, and identifying strategies for dealing with challenges and learn best practices and tools you need to eliminate inefficiencies in your operations.  
Strategy & change

Future shaping

Leadership & Management
Organisational culture
Organisation Design & Structure

Creativity & Innovation

Human Resources Management
Knowledge Management
Quality Management
Organisational Learning
Business & Operational Excellence

Performance Measurement & KPIs

Corporate Governance
Excellence in Customer Service
09:00 – 09:10 Chairman's opening remarks
09:10 – 09:40 Using excellence models to sustain high performance. Dr. Nasreddin Dhafr
09:40 – 10:10 Fostering excellence culture in organisations. (speaker to be confirmed)
10:10 – 10:20 Short Break
10:20 – 10:50 Leading and managing change. (speaker to be confirmed)
10:50 – 11:20 Managing risk in change projects. (speaker to be confirmed)
11:20 – 11:50 Fostering change. Dr. N. Dhafr
11:50 – 12:30 Q & A
12:30 – 12:40 Chairman's closing remarks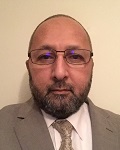 Dr. Nasreddin Dhafr
Director of CERTEGLOBAL UK.
A specialist in business excellence and leadership development.